ECONOMIC AND POLITICAL STABILITY:
The legal currency in Panama has been the US dollar for the past 100 years. The balboa has been tied to the U.S. dollar at an exchange rate of 1:1 since 1903.
Inflation in Panama is one of the lowest throughout Latin America, around 2% annually during the last 40 years, whereas devaluation risks are estimated at zero percent.
Panama is the second offshore financial center in the world. It has over eighty (80) National Banks and International Banks from the United States, Asia, Europe and Latin America, such as: HSBC, City Group, Chase, BAC, etc. Year end statistics as of 2005 reflected assets amounting to US $44,915 million.

Panamá es el segundo centro financiero offshore más grande del mundo. Cuenta con más de 80 Bancos Nacionales e Internacionales de Norteamérica, Asia, Europa y Latinoamérica: HSBC, CITY GROUP, CHASE, BAC, etc. Al cierre del 2005 reflejó activos por US$ 44,915.00 millones.

Panama is endowed with a significant telecommunications infrastructure and is serviced by five global fiber optic cables. Regarding Internet providers, dial-up and ADSL connections are developing at a fast pace. Growth potential is excellent.
TRADE AND COMMERCE: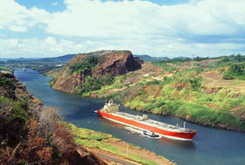 The Panama Canal is the passageway for sea-borne international trade hauling goods from around the globe. Hence, developing Trade from Panama to Venezuela is a highly convenient strategy.
Panama has the largest free trade zone in the Western Hemisphere and the second largest worldwide after Hong Kong. Furthermore, it is the only one with virtually simultaneous access to the Pacific and Atlantic Oceans. The Colon Free Trade Zone provides an ideal area housing warehouses for storage and reexportation.

TAX FREE to any country of Latin America or USA.

Panama is a 100% tax haven and Panamanian corporations and foundations afford offshore asset protection to the fullest extent vis-à-vis Latin America and the United States.
Most of the world's maritime fleet transits through the Panama Canal.
Actually, Panama is in charge of the world's largest shipping registry covering, 21 per cent of the world merchant fleet by gross tonnage. Further, Panama has an air, land and sea transport network.


By air, COPA Airline offers over 33 destinations to 21 countries in America and excellent connections to the most important cities throughout Latin America.
By land, there is an interoceanic railway which transports around 100,000 containers a year and an efficient bus terminal that covers routes to the country's inner cities.
By sea, each year more than 14,000 ships pass through the canal, carrying more than 205 million tons of cargo.

TAX HAVEN: Panama can boast having the largest amount of offshore companies worldwide.


INCOME TAX IS LEVIED ONLY ON INCOME DERIVED FROM OPERATIONS WITHIN PANAMA.
Panama has no foreign investment restrictions; hence, there are no limits on capital repatriation. Likewise, Panama has no double taxation conventions.

NO LEGAL RISK ON CAPITAL:
The Panamanian government offers foreign and domestic investors alike a range of incentives.

INVESTMENTS ARE GUARANTEED:
Law No. 8 of June 14, 1994, was conceived to promote tourism by granting tax incentives and benefits, including total exoneration for twenty (20) years from import duties, tax, liens or duties of any nature or class, on imported property. Depreciation on real estate may be calculated at a rate of ten percent (10%) per annum.

ONSHORE TAX EXEMPTIONS :
Under Law No. 25 of 1992 (as amended by Law No. 28 of 1996) all activities within export processing zones, including support services, are exempt from direct and indirect taxation, and from import duties; in addition, dividends and interest payments are exempt from withholding taxes. Further, there is a special work visa program for foreign investors who operate within the City of Knowledge.

Real Estate investments benefit from tax exemptions for periods between 5 to 20 years.


PRIVATE PROPERTY IN PANAMA IS NOT ONLY PROTECTED ... IT IS ENDORSED
EASY IMMIGRATION PROCEDURES: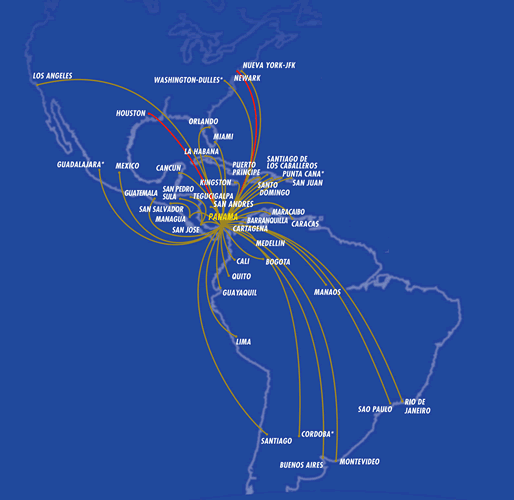 The paperwork is fairly simple and economical (CURRENTLY).
You can obtain the equivalent of an American GREEN CARD.

A flexible immigration system affords different visa types to suit an array of needs, which adapt to the family group. It includes the potential to obtain a Panamanian passport.
The freedom to travel is priceless…


DEVELOPMENT PROSPECTS:

.- With the expansion of the Canal, Panama will become one of the most important logistical centers worldwide for cargo transportation and stockpiling. It shall increase traffic from 280 tons to between 480 and 510 tons, a growth between 72% and 82%, the most optimistic project, within the lapse of 15 to 20 years.
.- Construction activities are expected to create between 35 and 40 thousand additional jobs, both directly and indirectly, between 2007 and 2014.
.- Currently, an impressive Real Estate boom is flourishing. There are around 50 new towers under construction and 60 other projects are expected to start building.
.- The government has begun developing a range of service infrastructure projects, which include the following, among others:



Panama City and Bay Sanitation project by means of a sewage collection and disposal system.


Extension of the South Corridor expressway.


Road expansion project from Panama City to Colon.


Investments in new hydroelectric dams.


INTERNATIONAL PROSPECTS:

Panama hosts several International Organization offices, such as:



Regional Office of the United Nations Development Program (UNDP).


Regional Office of the United Nations Infancy Fund (UNICEF).


World Health Organization (WHO).


Organization of American States (OAS).


Inter American Development Bank (IABD).
.- The Andean Pact, FTAA and APEC will soon open offices there.

.- Nowadays, the United States Embassy is located in Clayton, one of the former military bases, housing the biggest facilities in Latin America.

.- The country's short-term goal is to transform the city into the fourth global headquarters hosting multilateral organizations, after New York, Geneva and Brussels.

.-Panama holds foreign relationships with 129 States, which have diplomatic offices in the capital of the Republic.
PANAMA IS A FRIEND OF THE WORLD …
Panama was chosen as a member of the United Nations' Security Council.